Enrich your incomplete
file with Datagma.
If you have an incomplete file, upload it to our
platform and we will fill the missing columns.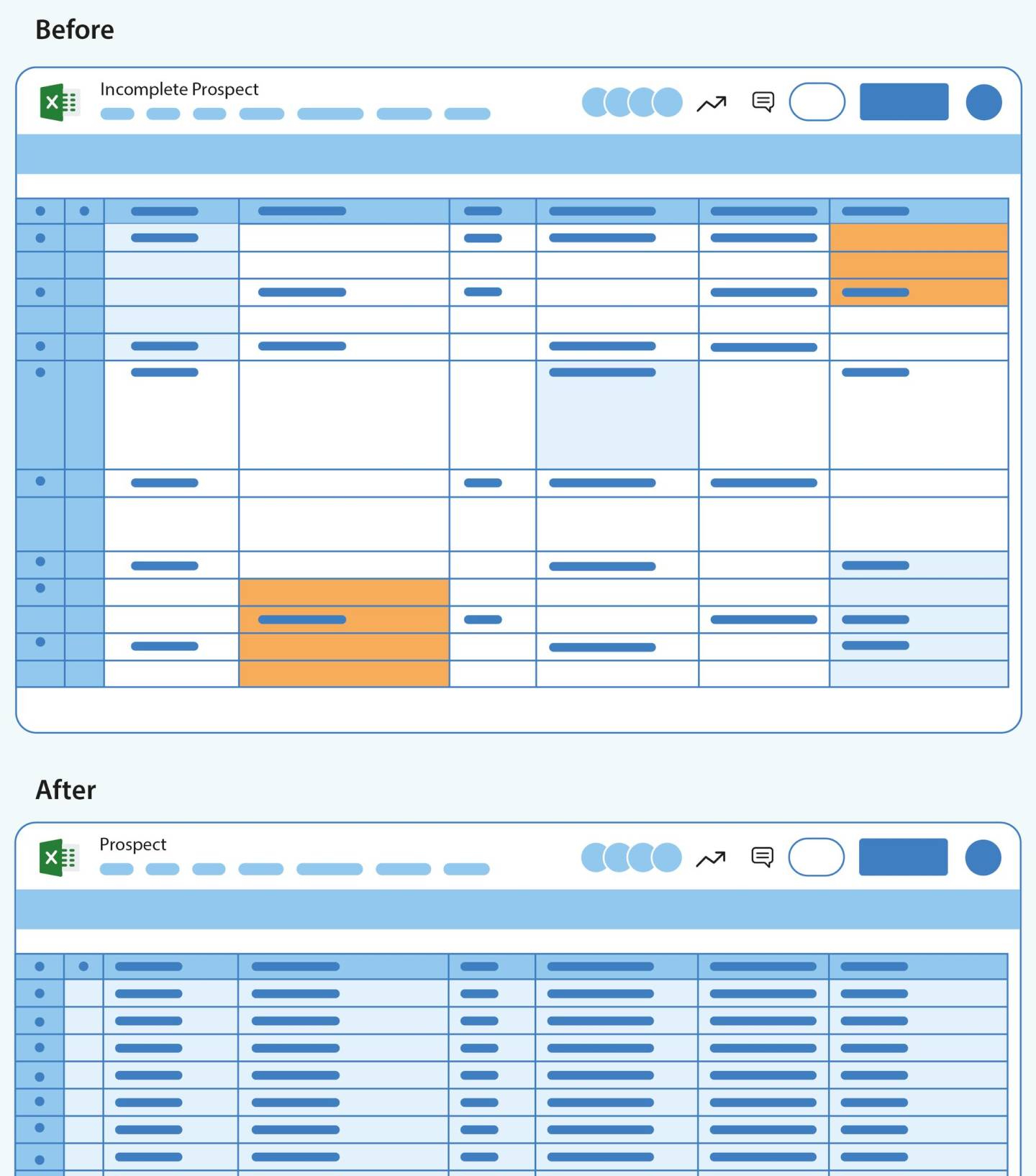 Gather missing info in a few clicks
Read our guide on how data enhancing works
1
Upload your excel or csv file
3
We will email you when it's ready
---
If you have an incomplete excel file like this: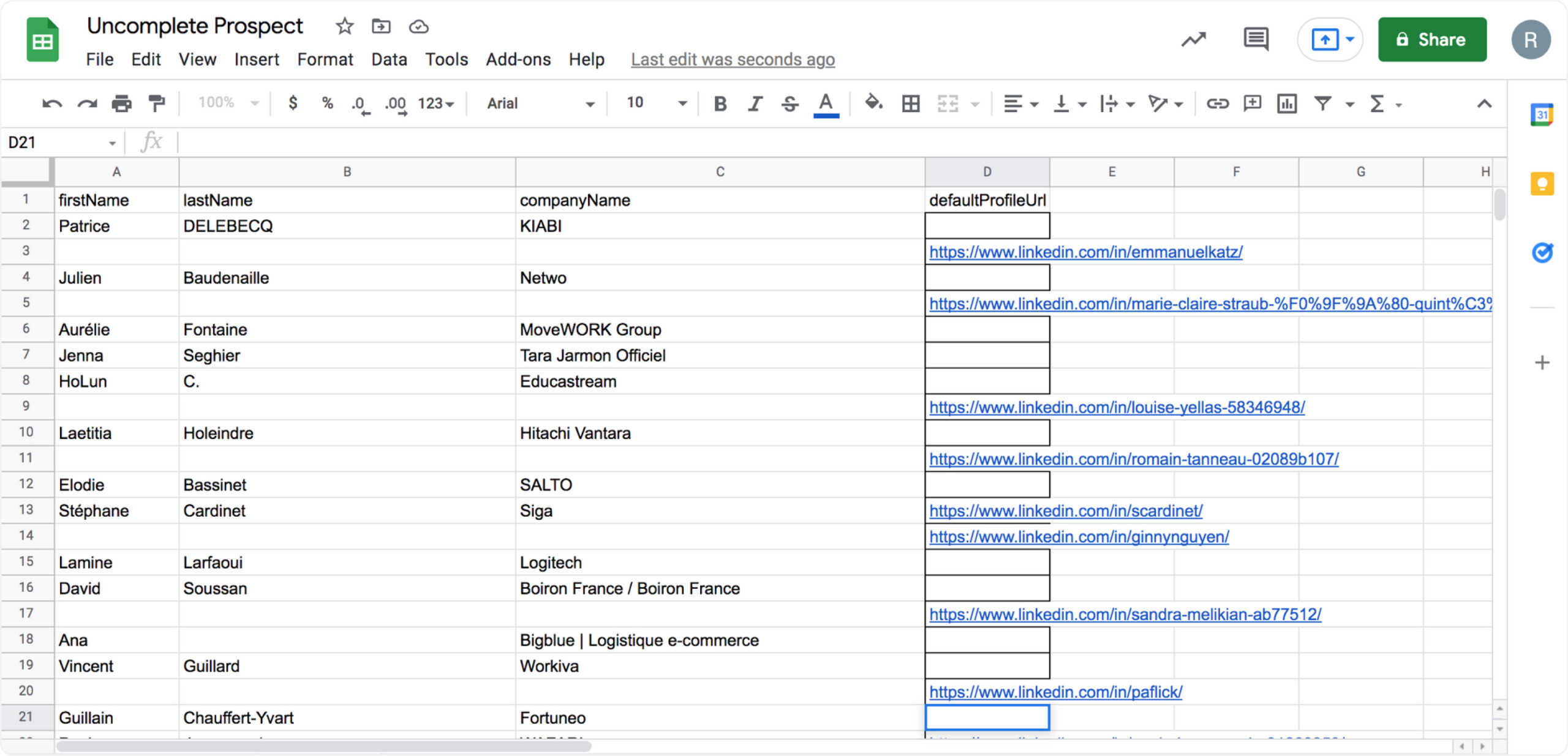 Just upload it to our Datagma and we fill it like this:
(there's more than 50 columns added)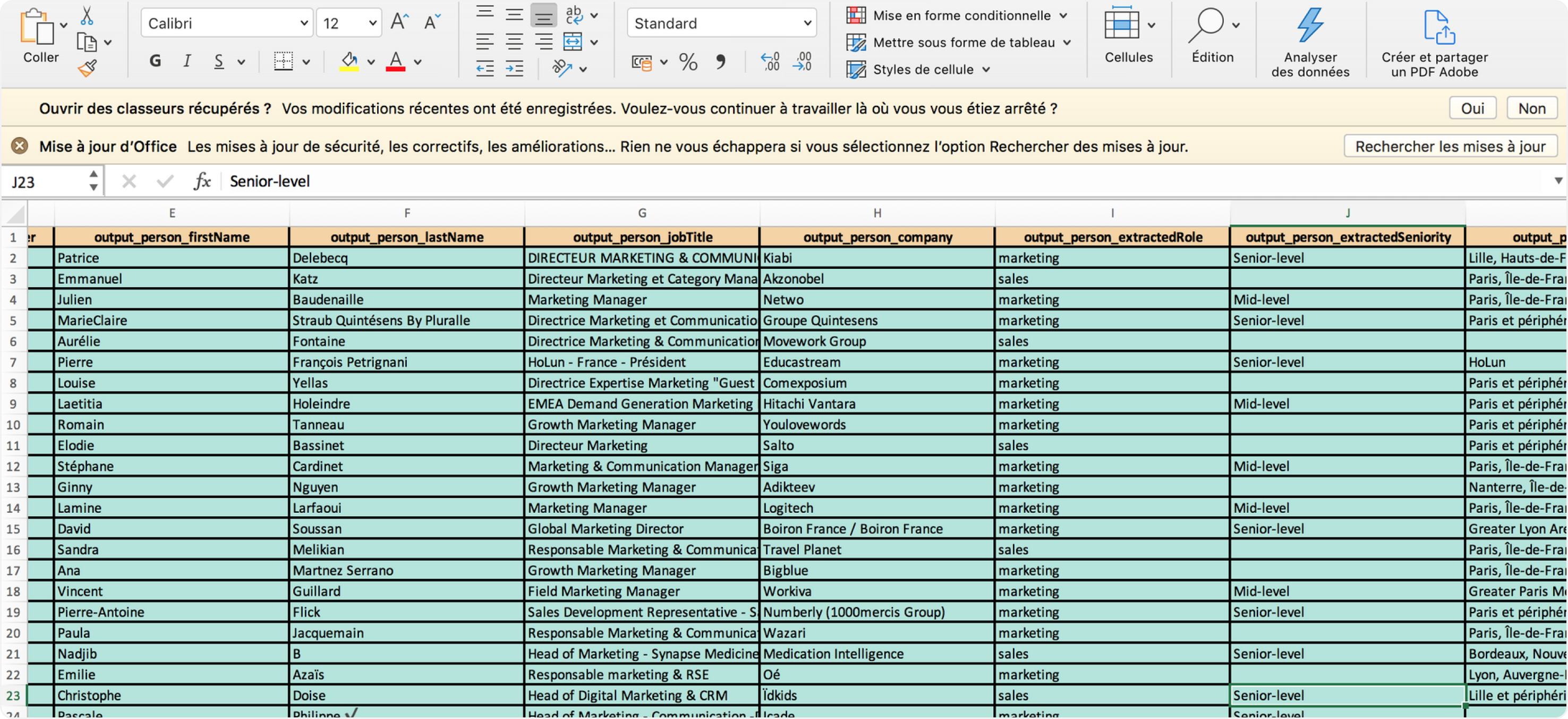 How to upload your files to enhance?
1
Drag & drop your file right into this box or click 'Browse files' button and choose your file:
2
You map the column and select custom field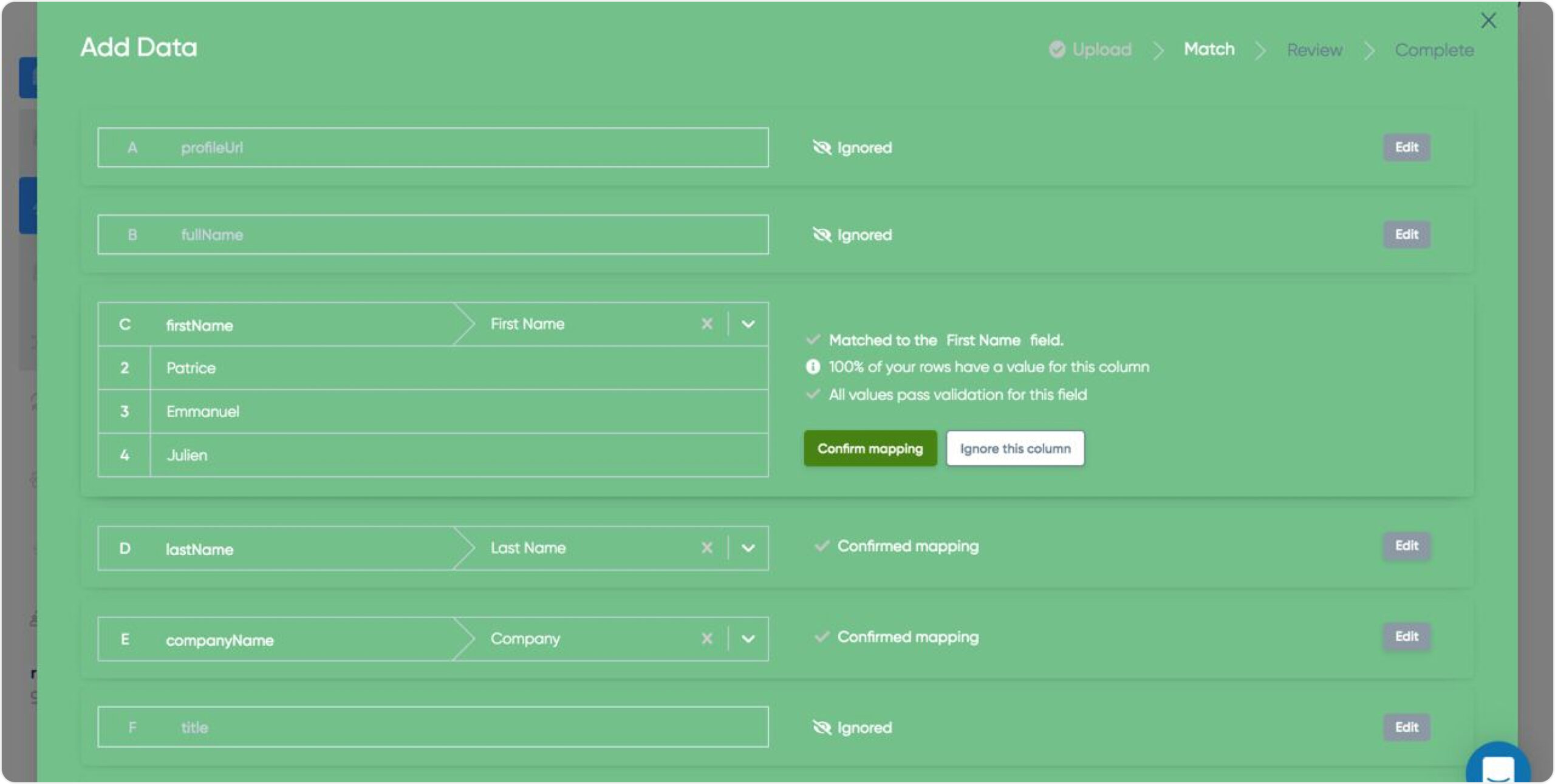 3
Get your enriched file in a format convenient for you