Price Increases January 31
As you know, our product constantly evolves, and we will increase our pricing next week to follow these improvements.
Hopefully, the people with an active paid subscription stay at the same price; the increase will only concern users that still need to get a paid plan.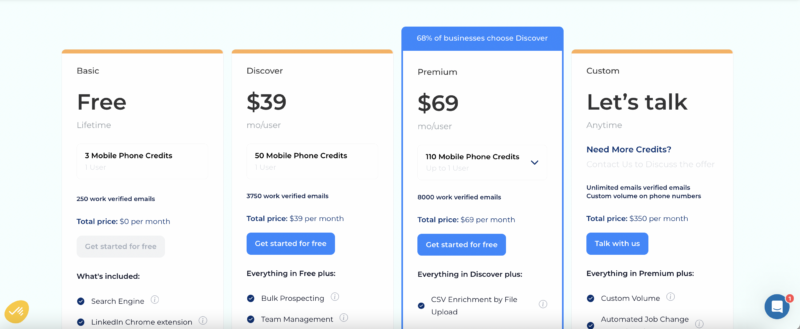 We thoroughly review our pricing structure to simplify it. Key points are:
Prince will increase by about 20% per phone credit.
We will now differentiate the feature depending on the plan you are in. For example, we will reserve CSV Enrichment and Zapier for our users on higher plans).
Hubspot & job change detection on Custom plan.
We will now limit the number of seats per license; no more unlimited users plans exist. Here is a quick snapshot of the future pricing:
This week is your last chance to take advantage of our current pricing before the increase goes into effect. Act now to secure your spot and take advantage of our current pricing.
Secure your pricing
We look forward to continuing to serve you.